Great TEDx.Amsterdam Talk Nov. 29, 2018
Debbie Reber gave a very impressive and important Ted Talk (see the Video at https://www.youtube.com/watch?v=_ZcrDVruby4 ) about children who are "different" non average, and are treated like non-performers in schools or are even made dumb with chemicals. Examples all kinds of labels: ADHD, "dreamers", 'artistic',  autistic,  etc etc. Parents panic and try all kinds of treatments. Which do not work and sometimes make the life of children worse. 
Debbie's point is that we should accept and even welcome te existence of "differently wired children" and see them as very important creative persons which will contribute their thoughts and solutions to a better future of society. Some schools and organizations  have started to see this too and start to approach and support the "disruptives" in a different way than they do their average students / workers. 
Debbie Reber is a parenting activist, New York Times best selling author, and founder of TiLT Parenting. TiLT is a website, top podcast, and global community for parents raising neurologically atypical children. Prior to launching TiLT, she was a teen girl authority and worked in children's television. After living in Amsterdam for the past five years, Debbie, her husband, and 14-year-old 'differently wired' son are returning to the US at the end of this year.
2. Debbie, What is the Big X you are going to address in your TED talk and why should we be excited?
"Treating neurologically atypical children as outliers and kids with disorders in need of fixing doesn't just hurt these kids—it's putting the future of society at risk."
3. What is the best idea worth sharing you came across the past 10 years?
"Alfie Kohn's work on how prioritising compliance and "good behavior" in kids through praise, rewards, and punishments actually results in less motivated, self-actualised adults, has completely changed the way I parent (and I tell everyone about it)."
4. My comment on her talk
a. there is some overlap with the effort that is under way in many countries to support the "highly ability/ intelligent / talented" children even from young ages. The national support centres for those children and their parents is coordinated by the EU and the famous Prof. Péter Csermely .
b. My second point is the new challenge for this kind of children all over the world,  is to CONNECT these children into #WEAVELETS and get them to COOPERATE to solve specific problems and issues. And to learn together in teams. First of all : they should experience in susch teams is that they are not alone? That there are other Hermiones and other Harry Potters !!
For example, see "The Terra Nova Minimaatschappij" dialogue game, also presented at this same TEDx.Amsterdam conference.
PS. The list of my Guru's on my blog all were or are Disruptive Children !!
jaap van till, TheConnectivist
=======This was posted on TEDxAmsterdam about her, with video at the end ======
Differently Wired: Deborah Reber tells us how embracing Neuro
diversity

can be a key to success.

Thursday 29 November 2018
Our first session continues with another very personal story as Deborah Reber steps onto the red dot next, accompanied by an origami Pikachu.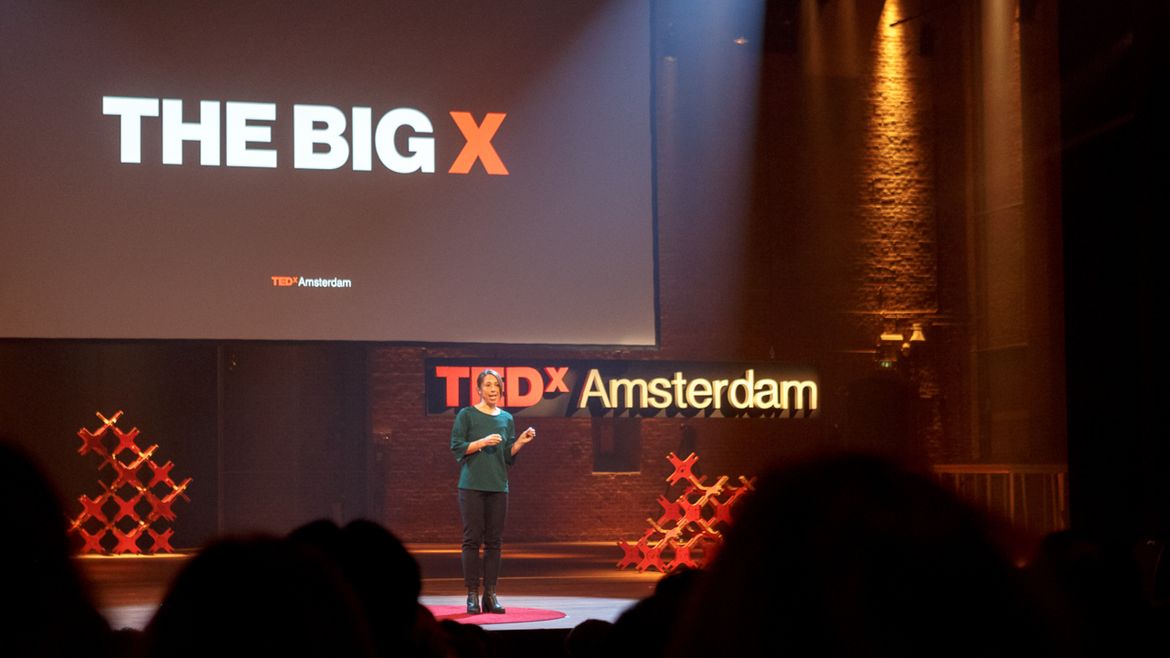 At age 8 her son, Asher, decided to make his origami Pikachu's in bulk and sell to his schoolmates. What started as an imaginative and entrepreneurial idea got out of hand when others followed the same idea – sparking a price war! In the end, classroom businesses were banned altogether, which Asher thought very unfair. His response was deemed 'disruptive'.
But "The qualities that make bad disruptors as kids are often the positive qualities we hope to find in our future leaders, and society is going to need their contributions" says Deborah
By thinking about disruptors in a negative light, society does not recognsie – and can stifle – the benefit these individuals can bring at all ages and across different fields. We all know someone, or more likely more than just one person, who is Differently Wired. They move through life in their own unique way. After sharing her story in a podcast, Deborah was inundated with similar stories of parents feeling equally lonely and dealing with a society that sees Differently Wired children as negative disruptors. Based on current diagnoses one in every five people is Differently Wired.
"Diversity ​(is) the key to innovation.. focus on gender and cultural diversity, (but) many skip what I believe will be the ​biggest ​gamechanger — neurodiversity…​companies need differently wired people to be successful in the future"
Things are changing, more and more education models are adapting to value individualism. Companies are slowly adapting; thanks to innovators such as Elon Musk, Steve Jobs and Richard Branson who in themselves are considered distruptors!
But there is still more to do and Deborah leaves us with one final thought:
"How are you going to disrupt the status quo and play a role in this particular revolution? "
– written by Emily Bingham
=======================end of re-blog============